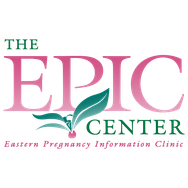 Dear Friends,
     We are in a fight for the unborn, voiceless lives created by God. Getting a woman into our doors to show her the life in her womb, I believe will cause her to choose life!     
     Abortion stops a beating heart and a life that had a purpose and plan. If we offer hope to the hopeless and help them to see that every life matters to God and to us here at EPIC, she will be forever changed.     
    We are seeing an increase in abortion minded clients at both locations and we believe it is because of the power of prayer. We start each day in prayer and His word says, "And I, if I be lifted up from the earth, will draw all men unto me." John 12:30  We believe He is drawing ALL men and women unto Him.
    We support the lives of the born and the unborn. You can be a part of the team through your prayers and your donations. We are counting on you. God bless each one as you give "pressed down, shaken together and running over".
Blessings,
Theresa

    Teaching parenting classes is one of my favorite things to do at EPIC. Maybe because it was so hard for me to learn how to parent and I want to help others figure it out much quicker than I did. We have some great parenting material to share with our clients at EPIC, and by the way, I'm still learning too. Here are a couple of quotes from clients:
"This class has really helped me..."
"I've really enjoyed these classes..."
Parenting classes is just one of the reasons I love being at EPIC.

Ways you can help:
Organize a baby bottle campaign at your church or organization
Throw a "Diaper bag" baby shower for our Newborn Gift packs
Go online and fill out a volunteer application and facilitate a class
Men come facilitate a fatherhood/relationship class
Pray daily for EPIC and the women and men we see
Amazonsmile.com - Select Eastern Pregnancy Information Clinic and we receive a percentage of your order
Call us today: 252.638.4673 or 252.523.9516

Please help us welcome our new 2017 volunteers:
Mrs. Carol Leake          Ms. Meredith Clark
Mrs. Holly Warren             Ms. Misty Jones
Specialty Presenters:
Mrs. Krishanda Jones      Ms. Adia Coleman
Your name could be on this list next year…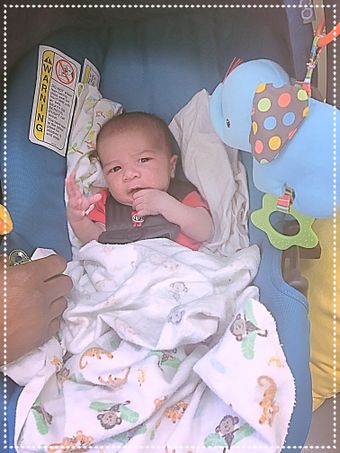 EPIC is a Christian ministry dedicated to promoting a healthy life-affirming response to unexpected pregnancies, sexual integrity decisions, and past abortion experiences.

WHAT: NC Council for Women
WHERE: Craven Community College       
WHEN: Nov 1, 9:00 - 1:00 PM

Like & Follow us on Social Media:
Instagram: EPIC_CenterEast


Facebook: @EasternPregnancyInformationClinic

Glance around our updated website & leave a review on our Facebook page!
Thank You For Sharing & Caring!