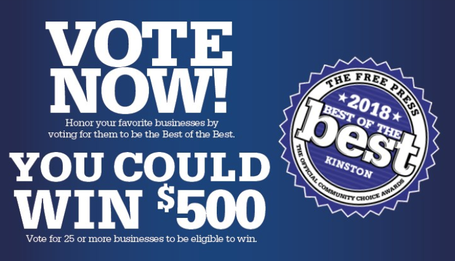 If you've ever come to the Kinston Center for any reason ask your self: have I been treated really well, heard, and respected? Was I taken care of? Were the people there really kind to me? Did I enjoy my time there? Did I leave wanting to go back?
If you answered yes to most of those questions then let us know by heading over to The Kinston Free Press by clicking here to vote for us to win the Kinston Community Choice Award! We'd love for your voice to be heard and it would be even better if you stopped by to let us know how you're doing!
Remember, we know the struggle is real, we care about you and we're here for you. Please and thank you for voting, and thank you for being apart of the EPIC Center!